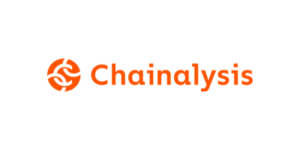 Company Overview
Resources
Company Overview
Chainalysis is the blockchain analysis company. We provide compliance and investigation software to the world's leading banks, businesses, and governments. Our data and analysis, education, and support create transparency across blockchains so government agencies, exchanges, and financial institutions across the world can engage confidently with cryptocurrency. Backed by Accel, Benchmark, and other leading names in venture capital, Chainalysis builds trust in blockchains. For more information, visit www.chainalysis.com.
Cryptocurrencies have become a mainstream way to transfer value. However, because cryptocurrencies obscure real-world identities, criminals have used this technology to avoid detection. Proceeds from darknet markets or hacked/stolen funds are often laundered through legitimate exchanges or mixing services. To ensure that cryptocurrencies are used for good, institutions need the ability to see what's happening on the blockchains and identify the bad actors from the lawful ones. This is where Chainalysis plays a central role. By providing cryptocurrency investigation and compliance software to leading institutions in this ecosystem, Chainalysis has become the common link between participants.
• Chainalysis Reactor is the investigation solution for tracing the flow of funds, which helps investigators as they identify and deter bad actors who use cryptocurrencies for illicit activity. Reactor combines an intuitive interface with flexible visualization capabilities.
• Chainalysis KYT (Know Your Transaction) is an AML compliance solution for monitoring cryptocurrency transactions, composed of real-time screening, case management, and enhanced due diligence. Chainalysis KYT reduces manual workflows for cryptocurrency businesses by automating counterparty risk screening.
• Chainalysis Kryptos is a cryptocurrency industry navigator that enables financial institutions and regulators to view and understand cryptocurrency business profiles in a simple interface so they can develop the necessary compliance frameworks and practices.
Resources